Thirty Nine Café – Ponsonby's best kept secret
16/11/2018
2019-03-01 20:03
Thirty Nine Café – Ponsonby's best kept secret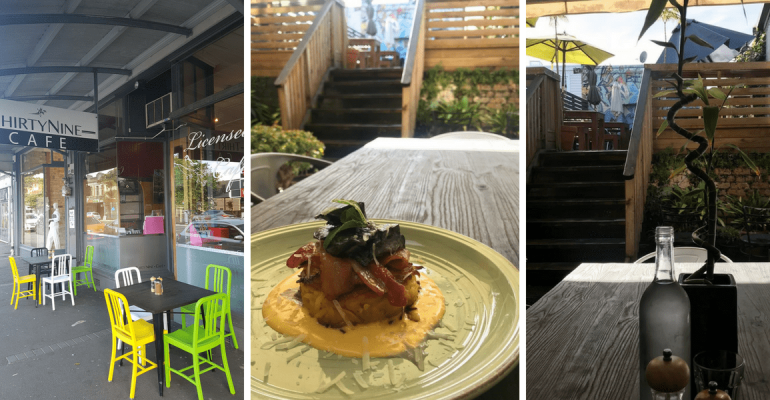 Thirty Nine Café – Ponsonby's best kept secret
Thirty Nine was the first café to open its doors on Ponsonby Rd over two decades ago and, even today it's still one of the area's best-kept secrets. A little like the TARDIS* in Doctor Who, Thirty Nine is not all that it seems from the outside. Owner, Tony Wei explains:
"On a sunny day, the café can look fairly small and quiet from the front but when you walk in, you immediately hear the buzz of conversation and laughter from groups of customers sitting out the back in our courtyard."
A local favourite, Tony and his team work hard to make Thirty Nine a welcoming, friendly, relaxed place to be. During the week, they see a lot of customers call in for coffee and a quick bite to go, but at weekends the café is full of groups of family and friends catching up over brunch, lunch and coffee.
Tony puts the consistent popularity of Thirty Nine down to a couple of key things: We really do the basics with flair," he explained. "A lot of cafés in the area focus on innovation almost for the sake of innovation, but we keep our feet on the ground and stick to being really good at simple, interesting, fresh food – and great coffee."
This stance seems to work. Classics like a Big Egg Meal, Eggs Benefits and Bacon Hash have become signature dishes due to Tony's focus on flavour, texture and beautiful ingredients. In fact, their best-selling dish — voted by customers as 'the best eggs bene around' — came about almost by chance. "One of our team decided to have an eggs bene on hash brown for lunch and liked it so much that we decided to put it on the menu — this dish now out-performs our classic eggs bene served on a bagel."
Needless to say, at Thirty Nine everything is homemade. The item that keeps the regulars coming back is the maple bacon. "It has a moreish savoury/sweet flavour that people love – we serve it with hash browns, eggs and a creamy home-made hollandaise sauce."
The other reason for the café's popularity is the coffee. Tony serves Altura's Supreme blend, which he selected because of its strong, smooth profile and tantalising aroma. "It works equally well for flat whites and lattes as it does for customers who like to drink their coffee black.
Our loyalty cards have been flying out the door since we started serving Altura coffee. Our customers really love it."