The Chris White Story
24/07/2018
2021-11-24 2:18
The Chris White Story
Altura's best kept secret:
Our master coffee roaster
Chris White trained as a coffee roaster for Robert Harris in 1980 and worked his way up the ranks. When Robert Harris was bought by Cerebos Greggs in 1990, Chris decided to set up his own boutique coffee roasting company, 100% committed to serving New Zealand's hospitality sector – and he created a brand called Altura Coffee.
This was the start of Chris's inclination to challenge convention in the name of the perfect cup of coffee. Being hands-on, technical, and we have to say it, an obsessed kind of a guy, Chris and his original business partner started off by designing their own roaster to exacting specifications in premises on Auckland's North Shore.  He was striving to produce coffee that achieved a high level of consistency without smothering the unique characteristics offered by each single origin in every blend.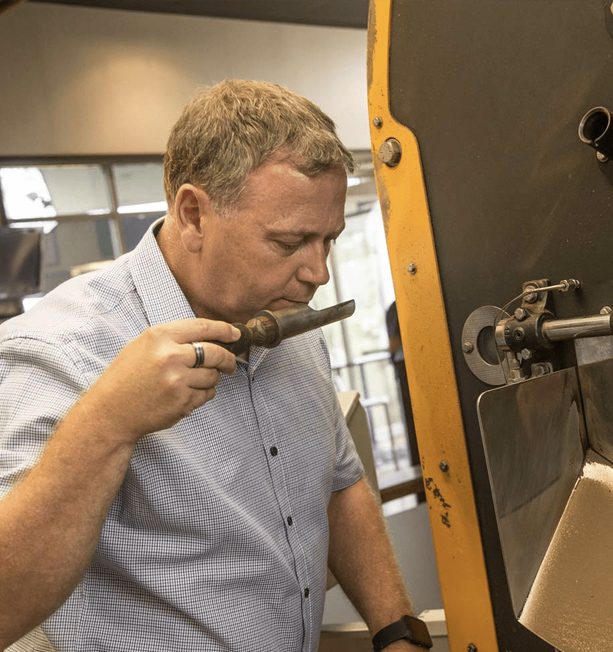 A great coffee roasting company is born
This all happened before the café culture explosion in New Zealand. Tea and filter brew coffee were the hot drinks of choice at the time and espresso coffee didn't really figure on the radar of the average man on the street. When Altura first launched its coffee roasting company there were only four others in the country – now there are 180 coffee roasters in Auckland alone! Amazing to think that there are more coffee roasters in New Zealand than in most countries several times our size. We Kiwis really do love our coffee…
Sourcing the best coffee beans
Not content with building his own roaster and developing unique roasting profiles for every new batch of green beans, Chris became one of the first New Zealand coffee roasters to set up his own coffee trading company to source beans directly from the country of origin. He worked with business partner Carl Sara, to create Mountain Top Coffee (MTC) New Zealand, so Altura could develop strong, on-going relationships with coffee growers in Brazil, Colombia, Guatemala and Kenya.
The long-term relationship that exists between MTC and the individual coffee bean farmers not only ensures that the best green beans make it into your cup, it guarantees fair prices for the growers and on-going support for their communities.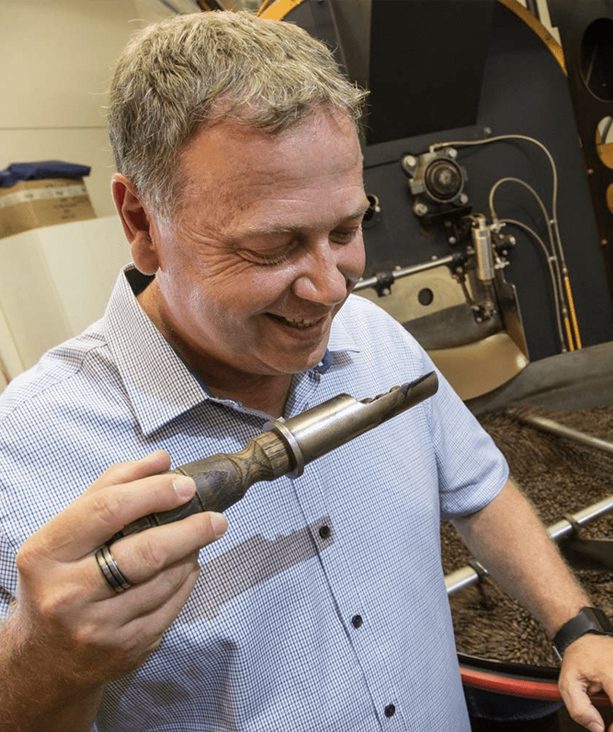 The coffee Olympics: World Barista Championships
As well as building a successful, 100% New Zealand-owned and operated business, our master coffee roaster was a founding board member of the New Zealand Coffee Roasters Association. Always an active member of the coffee fraternity, Chris has worked his way through the judging ranks at the World Barista Championships: from being a sensory and technical judge to head judge. Now Chris works with World Coffee Events to assess and certify judges – helping to uphold global coffee judging standards at the highest level.
But the best part of all is that Chris can still be found at the Altura café and roastery on Auckland's North Shore, doing what he loves most: roasting green coffee beans to capture the complexities and depths of some of New Zealand's best coffee. He continues to design each and every roasting profile for Altura's single origins and blends.
It's no coincidence that Altura is the only coffee roaster to have won the New Zealand Coffee Supreme Award three times. Our Altitude blend was awarded the 2015-16 Supreme Award with the highest individual score in eight categories. With Chris at the helm, it's fair to say that we have a distinct advantage when it comes to making great coffee.
For the latest updates and offers, follow us on our social channels!