Ponsonby café, Brotzeit, champions German bread
16/11/2018
2019-03-01 20:03
Ponsonby café, Brotzeit, champions German bread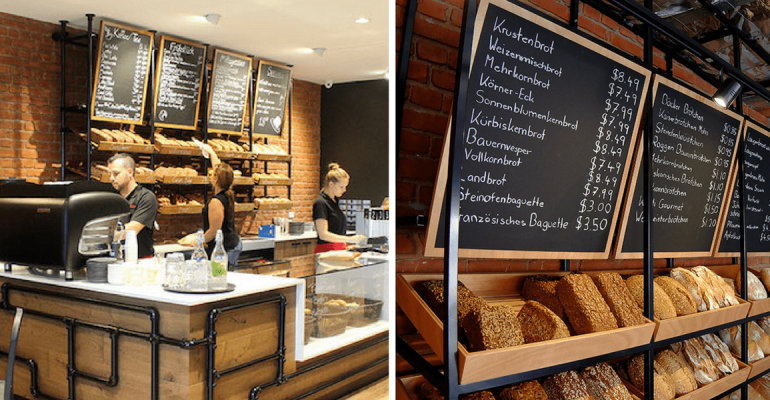 Ponsonby café, Brotzeit, champions German bread
Bread is more than just food in Germany — it's a way of life. The country produces around 600 kinds of dark and white breads and over 1,200 varieties of rolls and mini breads. So, it's no surprise that the one thing German immigrants and visitors miss most when they come to New Zealand is the heft and texture of authentic German bread.
Two years ago, Daniela van der Scheer took her own hankering for 'brot' and turned it into a business. She called her German bakery and café, Brotzeit or 'bread time' – after a traditional German savory snack. "We missed our bread so much that we came up with the concept of an authentic German bakery and café," Daniela explains. "At first we were a little concerned that New Zealanders wouldn't like the dark rye breads but it turns out they love them!" Daniela's customers are a multinational group of Germans, South Africans, Europeans and a good number of Kiwi converts who have spread the word about Brotzeit.
Brotzeit first set up shop in the Rosedale area of Auckland's North Shore and, after a successful two years, is currently moving further north to Millwater. Three months ago, a second Brotzeit opened in Ponsonby, central Auckland.
German authenticity
The secret of Daniela's success is that everything is made to order at Brotzeit and all the breads and baked goods are free from preservatives. As her customer base has grown, a real pattern in buying behaviour has emerged at the newly-opened Ponsonby café and bakery. "We open at 6.30am and first thing in the morning people come in for coffee and something sweet like a croissant, or sometimes a pretzel. Later in the morning it's more likely to be coffee and a sandwich to take to the office for lunch. Our eat-in customers enjoy the freshly-made German dishes we serve."
Coffee has become a big part of the success of Brotzeit. Daniela trialed a few different types of beans before settling on Altura's Supreme blend. "A lot of the beans from other sources had a bitter taste but Altura's coffee is consistently good – it's always a perfect cup of coffee. I'm really happy with it. In fact, we have people calling in just for the coffee!"
So, if you're in the Three Lamps area of Ponsonby, drop in and taste some truly authentic, stone-baked breads and pastries. Once tasted, there's a good chance that it will be 'bread time' a little more often at your place.