Head Barista, Benji Taiaroa
03/03/2020
2020-03-03 18:17
Head Barista, Benji Taiaroa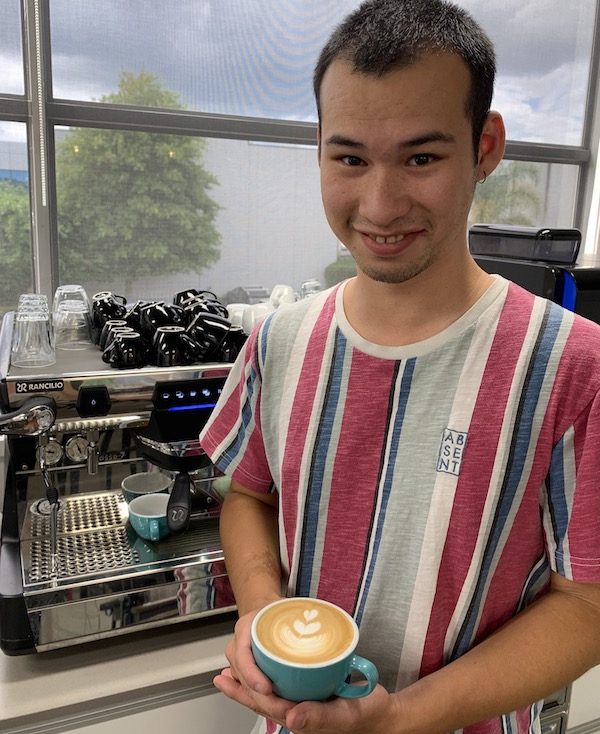 Head Barista, Benji Taiaroa
Meet Benji Taiaroa, head barista at the Altura Café. Benji could well be one of the youngest head baristas around, and there's a good reason for that. All through school, Benji spent his spare time gaining skill and experience at his family's cafés, first in Lindfield, Sydney and then on the other side of the Tasman in Waipu.
By the time he was 12 years old, Benji had already worked his way up from kitchen hand to front of house and was working as a barista during the quiet shift early every Saturday morning. Encouraged by his father at the age of 16, Benji entered the Northland Barista Champs sponsored by Altura Coffee.
After taking out first place in the junior competition, Benji then went on to place second in the open competition the following year. The competition led to a part-time job offer at the Folk café, Paparoa, which Benji took up while he finished school, before moving down to Auckland once he'd turned 18. It was working at Altezano Brothers on Queen Street in the busy central business district of Auckland that gave Benji the experience of dealing with high volumes of coffee, working 10 hours shifts and making 300-400 cups daily. When he was looking for his next role, Benji reached out to Chris White, Altura Head Roaster for some advice and got a job offer instead!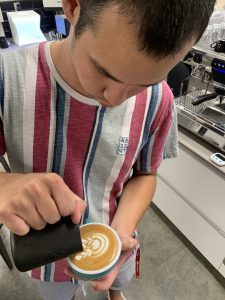 Working in the Altura café has given Benji hands on experience with advanced coffee machines, grinders and accessories that fine-tune the consistency of coffee-making across Altura's barista team. "Chris has given me the opportunity to gain exposure to the best the industry has to offer in terms of machinery and equipment, as well as his coffee expertise and experience.   It was a role I couldn't pass up."
Benji represented Altura Coffee at the New Zealand Latte Art Championships on March 1st. "I thought Chris was joking when he first suggested that I compete – but he obviously saw something that I didn't! It's been a privilege to work alongside Chris and I've been putting in some intensive training, working on increasingly complex designs. I'm going up against some of the baristas that I've been looking up to for years, so it is daunting but I'm putting in the hours and controlling my nerves! I just want to make my parents and Altura proud."  We are proud, Benji!