Family fun at The Village Café, Whatawhata
16/11/2018
2019-03-01 20:03
Family fun at The Village Café, Whatawhata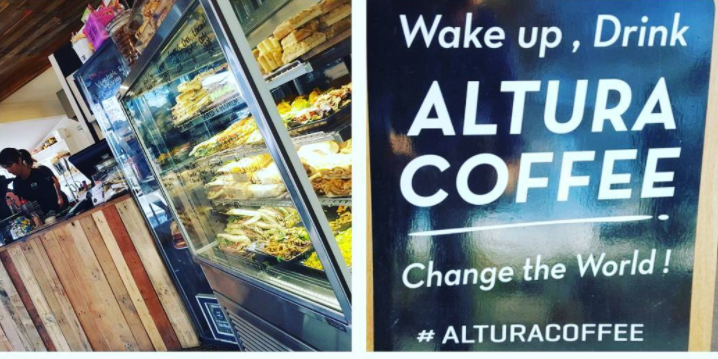 Family fun at The Village Café, Whatawhata
The Village Café in Whatawhata has quickly become the 'go-to' place for great coffee and food, especially for customers with little people in tow! Genevieve Rorke bought the cafe in the middle of 2015 and spent six or seven months renovating. She added wooden cladding, French doors and recycled windows to create a distinctly rustic vibe. Having three children herself, Genevieve had a clear vision of the café she wanted to create – and her watch words were fun, kid-friendly and relaxed. It's the kind of place that parents can visit and know that their children are genuinely welcome. The extensive kids' and regular menus are full of appealing, healthy food but it's the amazing outdoor play space that makes the Village Café a stand-out for families who flock to the café.
Happy children, relaxed parents
"Our mantra is 'keep the kids happy'," laughs Genevieve. "That way, the parents can relax and enjoy their time with us. Nothing is a big deal and we're not at all precious, so if there's a bit of mess it's no problem. We just want the kids to play and have fun, so everyone can enjoy some time-out."
There's no plastic to be seen in the playground – it echoes the rustic feel of the café itself. A cubby house, kitchen sink and sandpit create the perfect environment for imaginary play, and pavers and wooden rounds have been set up to create hopscotch, twister and a giant snakes and ladders board. The friendly pet sheep, pig and rabbit round off this kids' paradise and little animal lovers are free to pat and feed to their hearts' content.
Super-star barista
"We also have an amazing head chef who's very experienced and creates a fantastic range of fresh, tasty cabinet food as well as menu food that's based on the best of seasonally-available produce. Our customers tend to be local but lately I'm hearing more people say that they're driving an extra few kilometers for our coffee! We serve Altura coffee and a lot of locals are becoming converts. It's such a lovely smooth coffee – and our barista, Tash, is a super-star!"