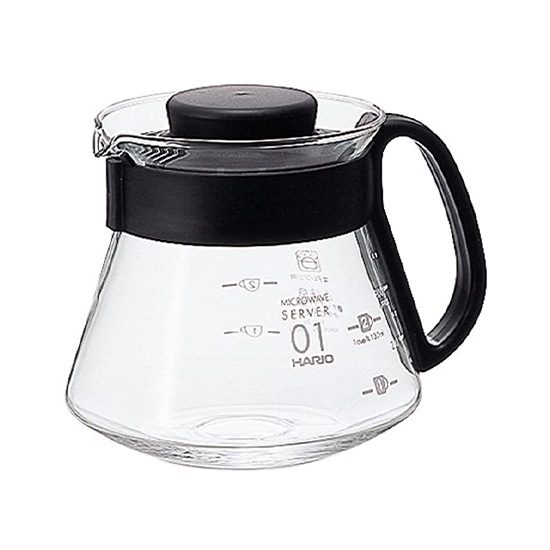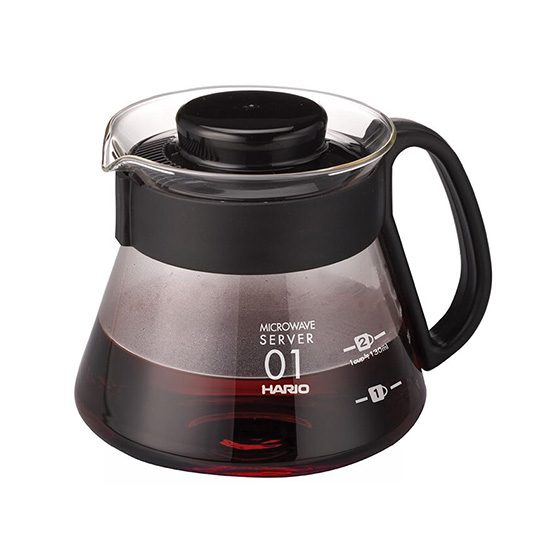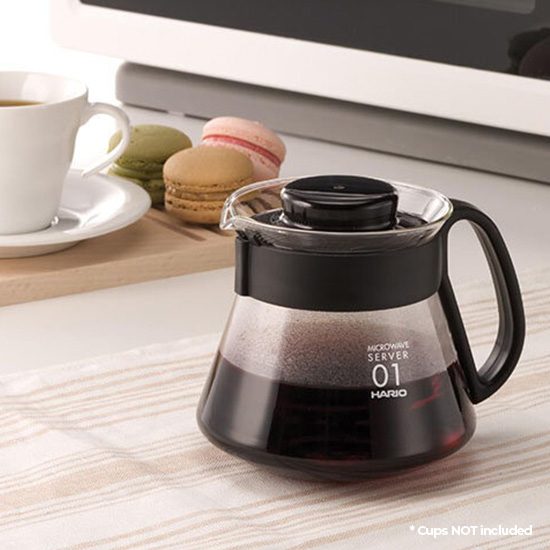 Hario V60 Glass Coffee Server Pour Over Carafe Microwave Safe
Our full-fledged professional coffee flavor can be tasted at home; Beautifully crafted for an expert cup of coffee
Hario in Japanese means "King of Glass"
Professional Experience
Easy to use and to clean
Beautifully designed to sit below the V60 drippers or any portable brew method, the Hario glass server is simple and elegant. Equipped with a silicon seal glass lid for better heat retention after brewing.
Description
Hario V60 Coffee Server: Featuring Hario's signature heatproof glass and a handle for easy pouring. Pairs perfectly with V60 pour over coffee drippers. Measurement lines make it easy to brew exactly the right amount.
Glass Coffee Carafe: Made of thick, durable heat resistant borosilicate glass—The V60 coffee server retains heat longer and is more resistant to breaking. Server is designed to minimize contact between the pot and the table to keep coffee warm.
Pour Over Perfection: The narrow opening on top is specially designed for coffee drippers. Make a perfect cup of pour over, drip coffee at home or at work.
Hario was established in 1921 in Tokyo, Japan as a manufacturer of laboratory glassware. By the late 1940s, after many years of research, the company introduced its heatproof "HARIO glass", which allowed the company to introduce its first coffee product – the Hario coffee syphon. After years of expansion in a number of different categories, in 2005, Hario released its iconic V60 Dripper, which has since become the most widely used dripper for manual pour over coffee. Hario's current catalog now spans kitchenware, laboratory glassware, automotive headlights, aromatherapy, pets products and jewelry, with a particular focus on specialty coffee and tea accessories. In addition to its dedication to product quality, Hario has an unwavering commitment to social responsibility, operating its pollution-free glass factory which utilizes 100% natural ingredients.

Hario V60 Glass Coffee Server Pour Over Carafe Microwave Safe
There are no question yet.