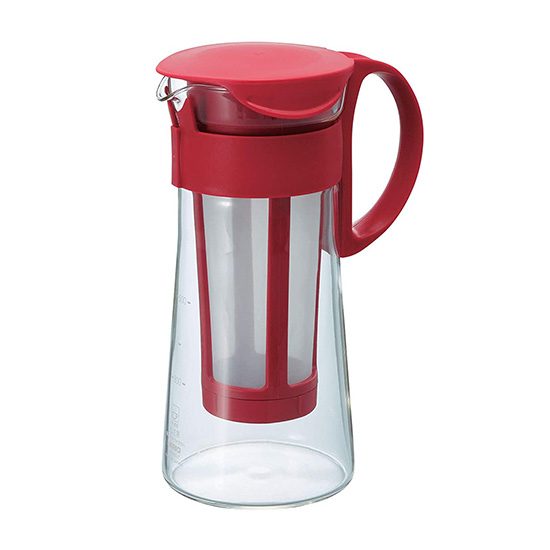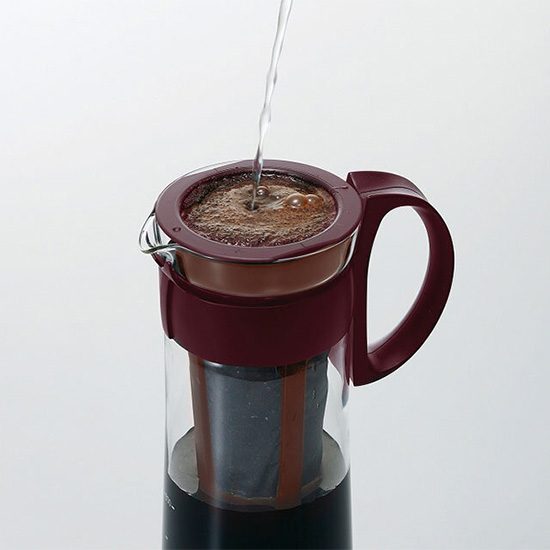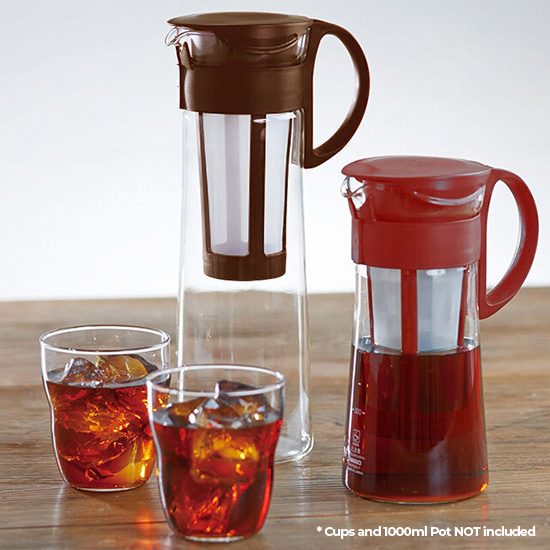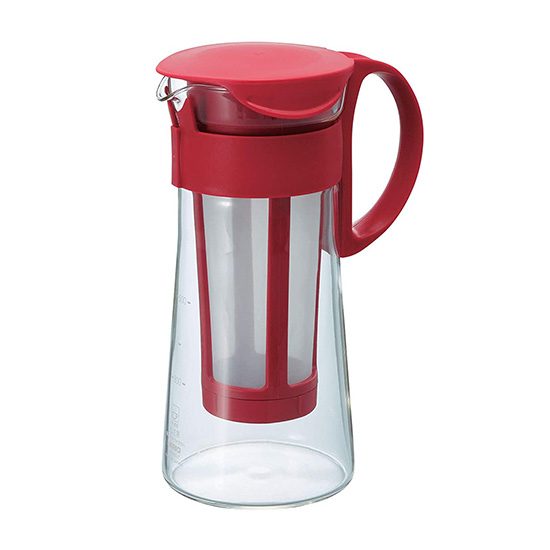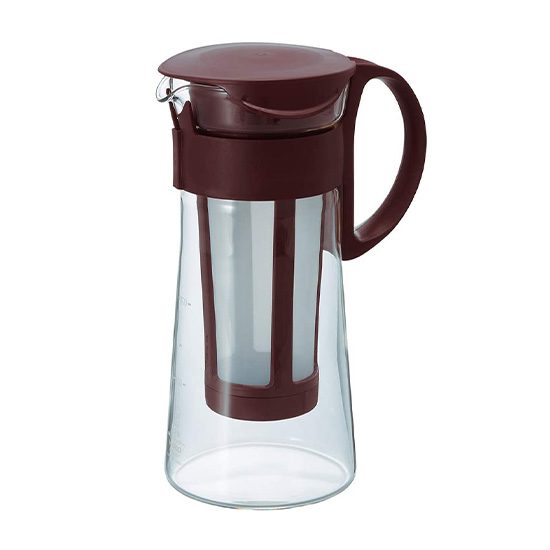 Hario Mizudashi Cold Brew Coffee Pot – Easy to clean & Easy to use
No replacement filters needed (wash and re-use)
Slender spout for slow, steady and controlled pouring.
Easy to clean, Easy to use pour spout
Made with high quality heatproof glass
Dishwasher safe
Description
ARTICLE NO. MCPN-7CBR
SIZE W 138× D 94× H 208mm 88Φ
CAPACITY 5 cups / Brewed volume 600mL
WEIGHT(incl.individual box) approx.500g
ARTICLE NO. MCPN-14-B
SIZE W 138× D 94× H 294mm Φ88mm
CAPACITY Practical capacity 1000mL / 8 cups
WEIGHT(incl.individual box) approx.600g
MATERIAL
Lid, Strainer frame, Handle band / Polypropylene
Strainer mesh / Polyester resin
Bushing / Silicone rubber
Glass pot / Heatproof glass
You can prepare delicious cold brew coffee easily.
You can make iced coffee with just coffee and water.
Pour small amounts of water to wet the coffee grounds while dripping with a circular motion.
Once filled, place the cap and gently shake the bottle to start the extraction.
Refrigerate for approximately 8 hours before serving.
Hario was established in 1921 in Tokyo, Japan as a manufacturer of laboratory glassware. By the late 1940s, after many years of research, the company introduced its heatproof "HARIO glass", which allowed the company to introduce its first coffee product – the Hario coffee syphon. After years of expansion in a number of different categories, in 2005, Hario released its iconic V60 Dripper, which has since become the most widely used dripper for manual pour over coffee. Hario's current catalog now spans kitchenware, laboratory glassware, automotive headlights, aromatherapy, pets products and jewelry, with a particular focus on specialty coffee and tea accessories. In addition to its dedication to product quality, Hario has an unwavering commitment to social responsibility, operating its pollution-free glass factory which utilizes 100% natural ingredients.
Additional information
| | |
| --- | --- |
| Color | Red 600ml, Brown 600ml, Brown 1 litre, Red 1 litre, Blue 1 litre |

Hario Mizudashi Cold Brew Coffee Pot – Easy to clean & Easy to use
There are no question yet.