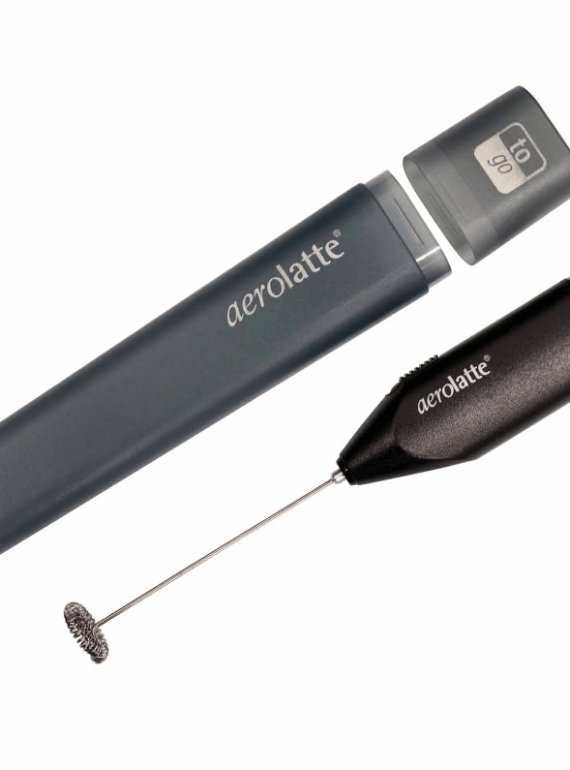 Aerolatte Milk Frother
Compact and portable, with a long-lasting motor (2 x AA batteries included) will keep frothing for ages and ages.
Also includes a hardwearing storage case and instructions sheet with recipes.
Description
If you want to enjoy coffeehouse quality drinks at home, you'll love this original Aerolatte steam-free milk frother. The specially designed head whisk head works in pre-heated milk to create rich, thick foam cappuccinos, lattes or flat whites. It couldn't be easier to use, and can froth hot or cold milk in less than 30 seconds. Also perfect for milkshakes and hot chocolate.

There are no question yet.