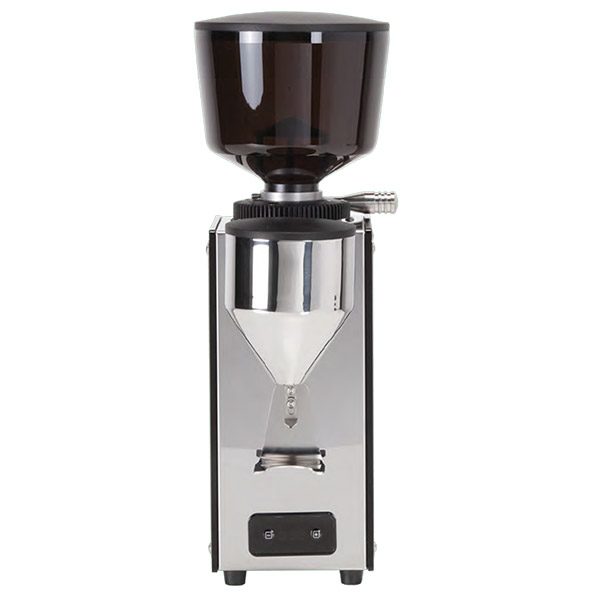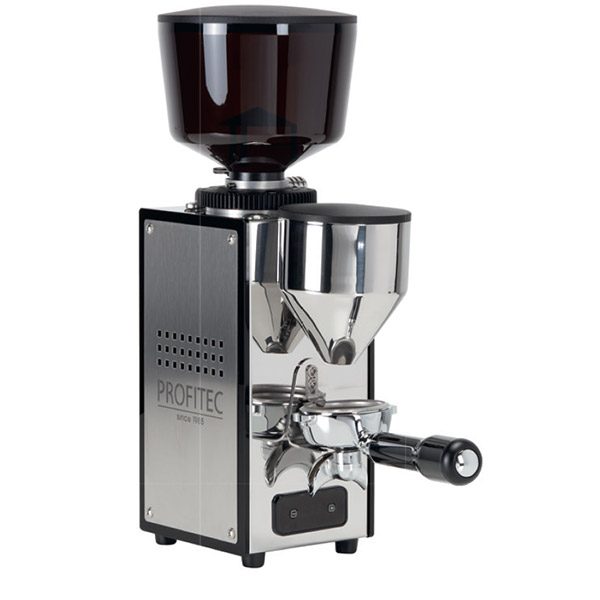 Profitec T64 Grinder
Straightforward and direct
The ProT64 is a professional grinder with a direct grinding function and a programmable grind time to a 10th of a second.  Handling is easy and simple: Insert the porta filter, press the portioning button, done.
The straight-forward, simple industrial look of the high-end, stainless steel housing with side panels made of Plexiglas is perfectly complemented by the tinted bean hopper.
Dimensions: 430 x 170 x 250 mm (height, width, depth).
Description
The T64 also combines best-in-class technology and ergonomics, which make for easier and more repeatable espresso. Being designed and built in Germany means every detail is precisely engineered and beautifully made. Every quality touch point of this grinder inspires confidence.
Precision: After you've noticed the boost in grind speed and performance, you're going to love its large stainless steel worm-drive grind adjustment. This design is by far the easiest and most precise way to adjust. And because this grinder is easier to make small adjustments on, you'll find it more intuitive to experiment with fine tuning your espresso shots.
Control: The height adjustable portafilter cradle can accommodate a variety of portafilters, and can also be removed for full control of the stream of fluffy grounds. Working together with the removable anti-clumping screen, the stainless steel doserless chute reduces static for cleaner, more uniform dispensing into the portafilter.
Repeatability: Single and double shot doses are easily programmable on a display like you'll see on many PID controlled espresso machines. One bonus here is that adjusting the grind time uses the same button commands as adjusting brew temperatures on Profitec, Quick Mill and Izzo dual boiler machines! Controlling the grinder using the chunky, heavy duty stainless steel single or double shot


Download Our Warranty

There are no question yet.