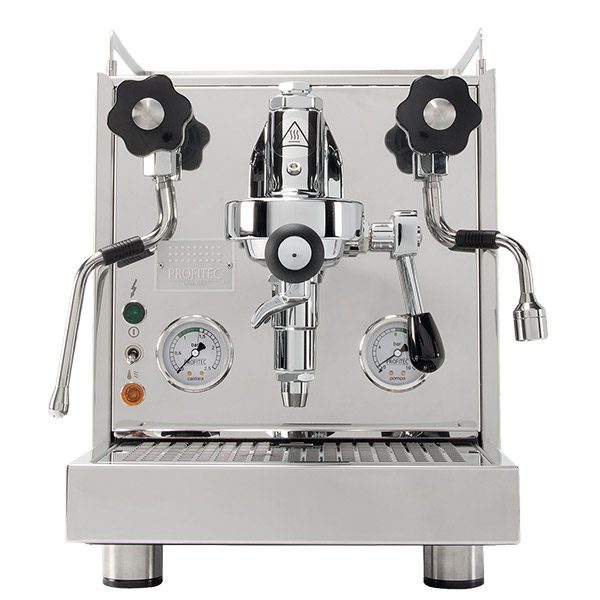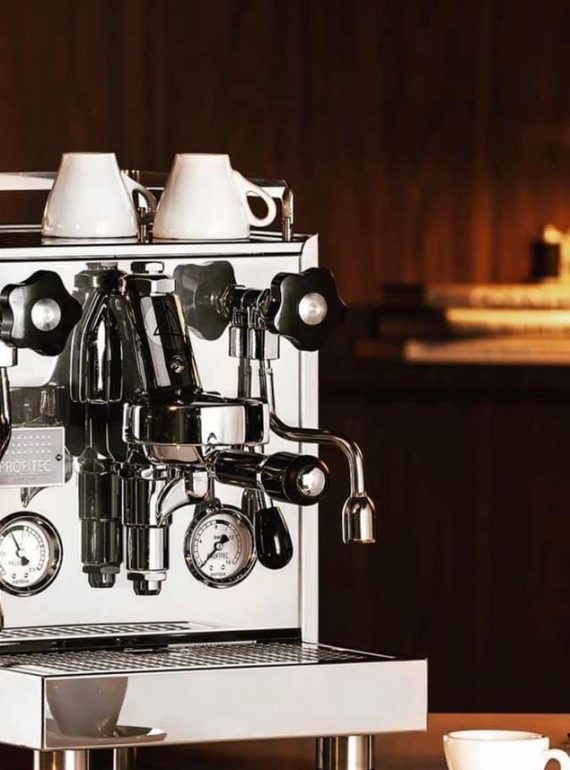 Profitec 500 Espresso Machine
Stylish and user-friendly
The classic design of the polished stainless steel housing with a high-end, massive E 61 brewing group is rounded off by the nostalgic rotary valves. These are low-wear and easy to handle, thanks to spring-loaded technology.
For delivery options outside of the Auckland region, please enquire directly
Description
The Profitec Pro 500 espresso machine has everything you need to make cafe quality coffee at home for years to come. It can brew and steam simultaneously and has many components taken straight from commercial machines.
The Pro 500 is built for reliability with no-crush steam and water valves, a commercial grade pressurestat for pressure regulation, a strong steel chassis and an absolute minimum of plastic inside and out.
It is also easy to live with. The large cup warmer tray has a stainless steel surround which doubles as a handle to allow easy access to the large internal water tank. The drip tray is deep and wide to allow infrequent emptying. The cool touch water and steam wands are easy to adjust.
Technical Data
Heat exchanger system
E61 brew group
No-wear rotary valves
High-end 'No-burn' steam and hot water wands
Boiler and pump pressure gauges
2.0 boiler
PID control for regulating the boiler temperature
1400W Heating element
Ulka EX5 vibration pump
Sirai Pressurestat
Water tank with adapter and 3L volume
Sensor shuts off machine when low water volume
Orange control lamp indicates low water
Removable cup tray
Weight 23.5kg (51.7lbs.)
Dimensions: W x 30.2cm, D x 44.7cm, H x 39.3cm – without porta filter
W x 30.2cm, D x 55.5cm, H x 39.3cm – with porta filter
Voltage: 220V – 240V
In the box:
1 Porta filter for one cup
1 Porta filter for two cups
1 1-cup filter 7g
1 2-cup filter 14g
1 Blind filter
1 Tamper
1 Cleaning brush
1 Instruction manual


Download Our Warranty

Profitec 500 Espresso Machine
There are no question yet.