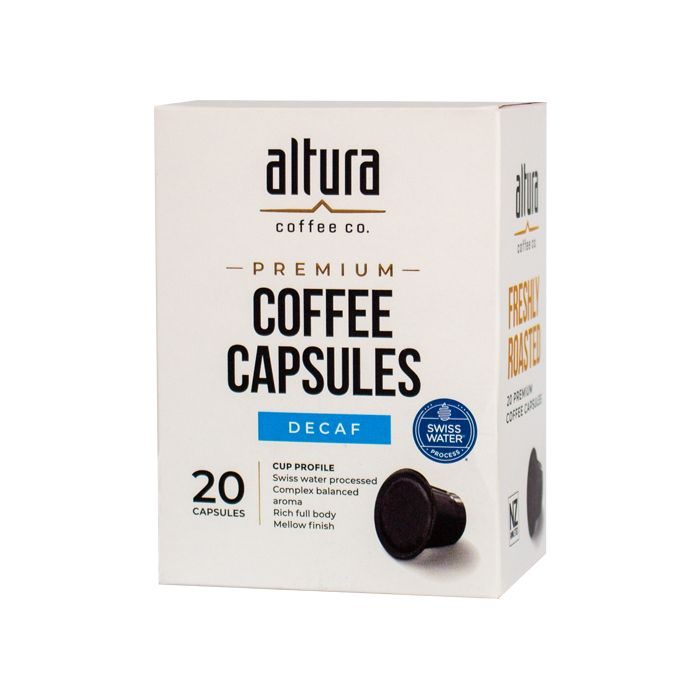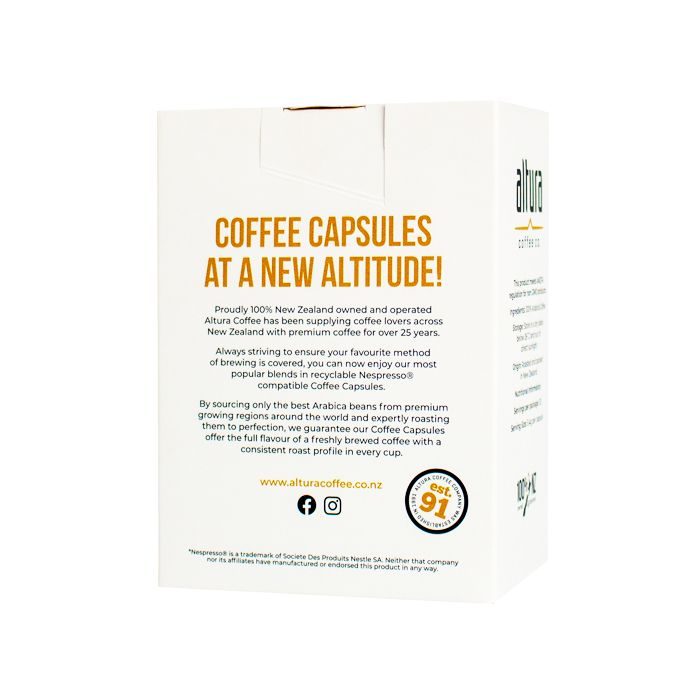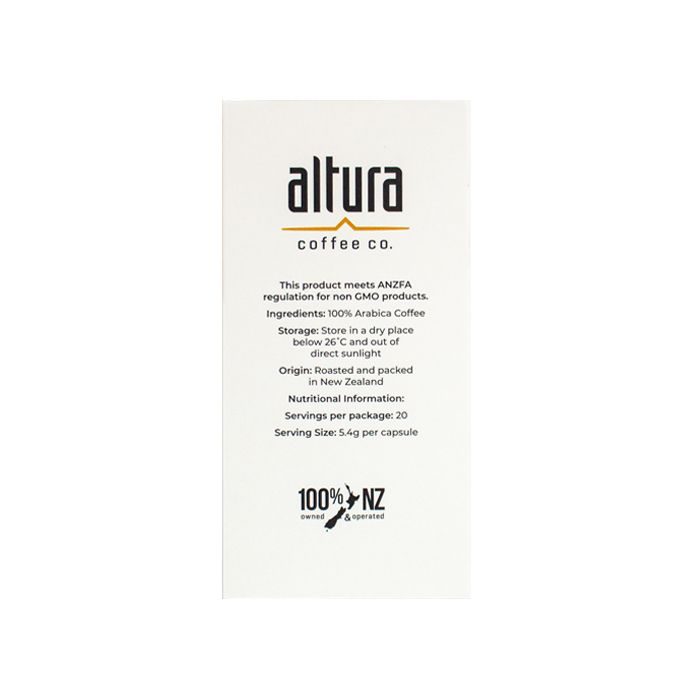 Brazilian Decaf Capsules (20)
Altura Brazilian decaf uses the Swiss-Water decaffeinating process which is 100% natural. The Swiss-Water method is the most traditional, as it involves no chemicals. This decaffeinating process effectively removes a minimum of 97% of caffeine from the green bean to ensure that it can be classed as a true decaffeinated coffee.
Nespresso® compatible pods (excludes Nespresso Vertuo range of machines)
Description
Altura has the best arabica beans from Colombia and these are naturally decaffeinated. This brings you all the gourmet coffee taste you love, but without the caffeine.

Brazilian Decaf Capsules (20)
There are no question yet.