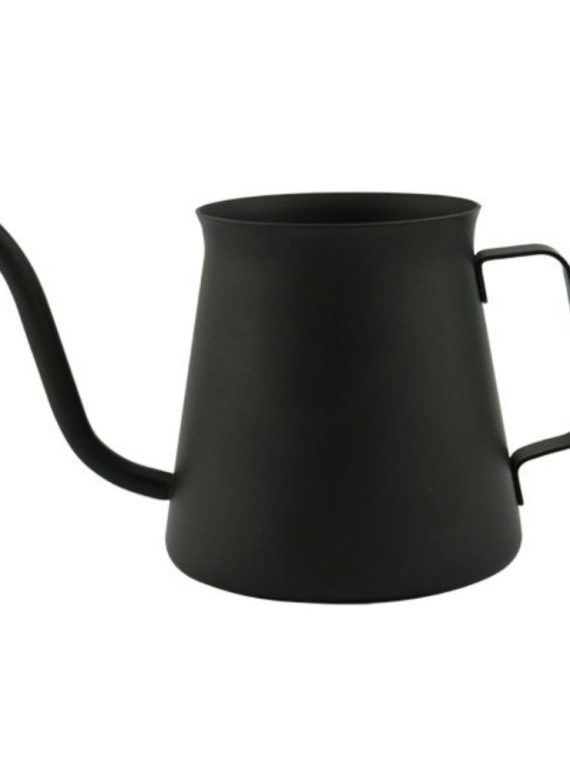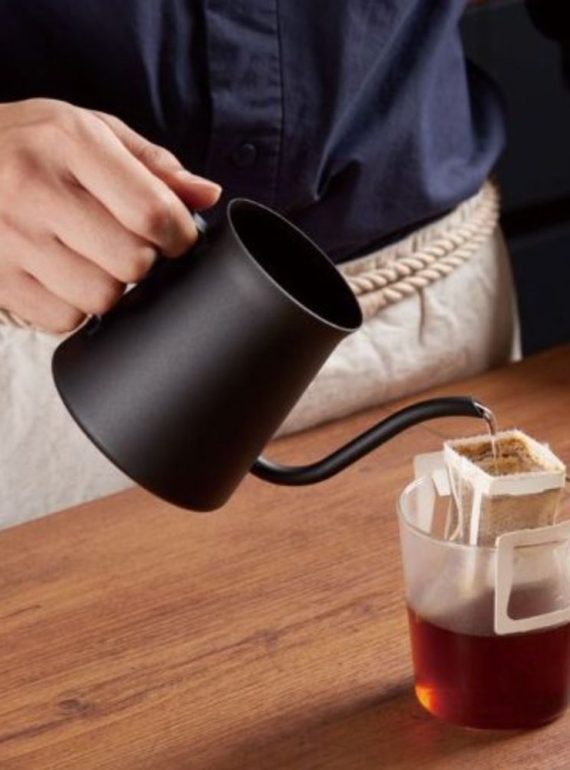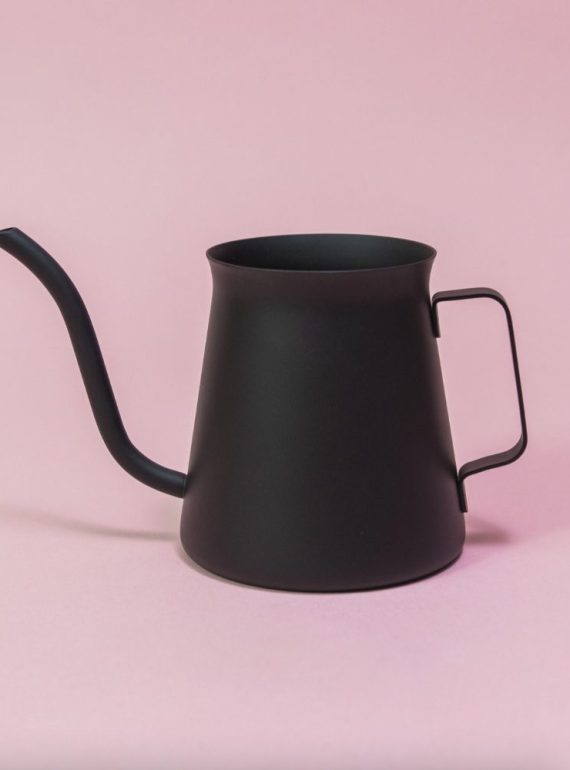 Hario Tetsu Kasuya Kettle 500ml
Compact dripping kettle designed by the World Brewers Cup winner Tetsu Kasuya! This kettle is super lightweight and great for single cup pour over coffee. Its narrow, gooseneck spout and small size gives you more control over your pour stream.
Description
In collaboration with HARIO, the first Asian world champion of the WORLD BREWERS CUP in 2016, Kasuya-san has dove deep into Japanese coffee culture and its long-loved tradition of Kissaten (Japanese tea/coffee shops). If you walk into Japanese classic kissatens you would often see a "master (barista)" slowly brewing coffee using a cloth filter. This collaboration focused on this cloth filter brewing and designed an ideal dripper and kettle.
Inspired also by the Kyusu teapot, the handle is positioned at 120 degree sideways from the spout- the handle is set in a carefully calculated angle so that it naturally stays horizontally aligned with the working surface, to minimize the burdens on the wrist and assist a smooth and seamless pouring.
Details
Size: W270×L150×H127×D70mm
Capacity: 500ml
Material: Stainless steel (lid, body), Phenol resin (knob, handle)
Made in Japan
Compatible with direct fire/IH
Handling Tips
Please make sure to check the condition of the product before use. If the handle is loose, do not use it to prevent any accident.

Hario Tetsu Kasuya Kettle 500ml
There are no question yet.