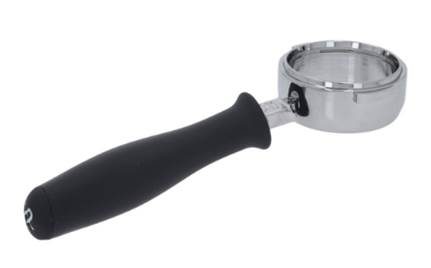 58 MM Rancilio Bottomless Portafilter
A commercial size of 58 mm and lets you observe the quality of your extraction directly.
If any channeling in the puck occurs, you can expect to see exactly how that impacts your shot, making this an excellent tool for improving your espresso preparation technique.
Description
Bottomless portafilters give you a clear view into what's going on in your filter basket. You'll be able to visualize areas that are not extracting properly and adjust your technique for a more even extraction. Run a check with a bottomless portafilter. You might find you've got a consistent issue. Once identified you'll be able make adjustments and get back to pulling beautiful, evenly extracted shots.
Intended for use with the Rancilio Silvia series of espresso machines.
Triple shot basket included.

58 MM Rancilio Bottomless Portafilter
There are no question yet.